Built by 3PL Operators
That Get Your Pain Points
Today's Warehouse Need More Than a WMS
Optimize 3PL Operations and Reduce Order Processing Time by 60%
The Osa Collaborative Visibility Platform streamlines supply chain management for 3PLs with real-time inventory visibility, smooth order processes, and effortless API integrations. Say goodbye to missing data and lost customers with our AI-powered platform, helping you optimize business processes and improve accuracy.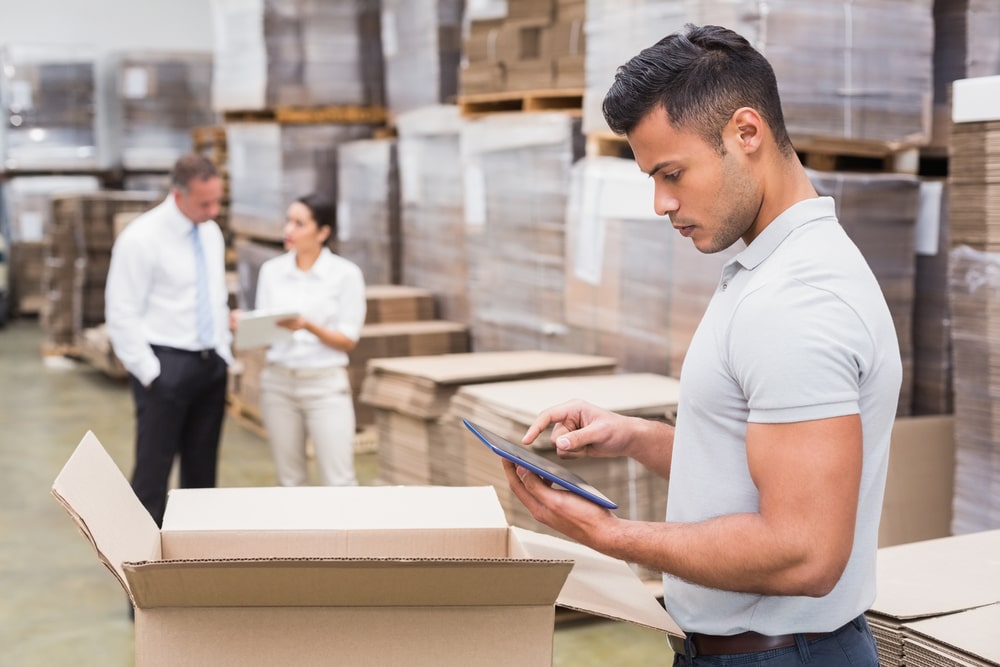 Gain Inventory Visibility and Pivot Quickly
Third Party Logistics Providers gain instant visibility across their entire supply chain, from sales to operation channels, allowing them to quickly pivot as customers' needs change. Connect the Data Order Management Hub to increase clarity and make data-driven decisions to stay ahead of the competition.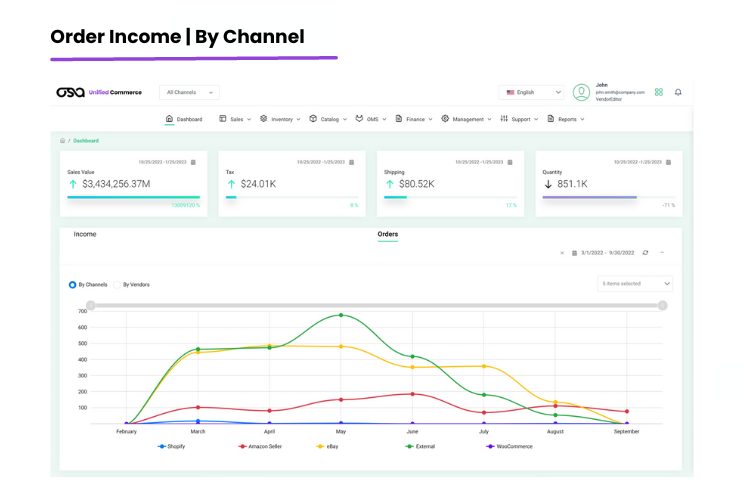 Drive Growth and Expand into New Channels
Maximize your potential by utilizing the Integration Management Hub with its 440+ preset integrations, such as Amazon, eBay, Shopify, Walmart, Target, and more. Expand your reach and drive revenue by accessing new sales channels, provided by Osa's platform for 3PLs.
Effortlessly Connect and Manage your Supply Chain
Solidify 3PL processes with supply chain technology that fits your entire business. Forecast future performance, watch current stock vs. sales for all inventory, and manage past orders to predict coming demands. The Osa Collaborative Visibility Platform optimizes core business processes, accuracy, and efficiency.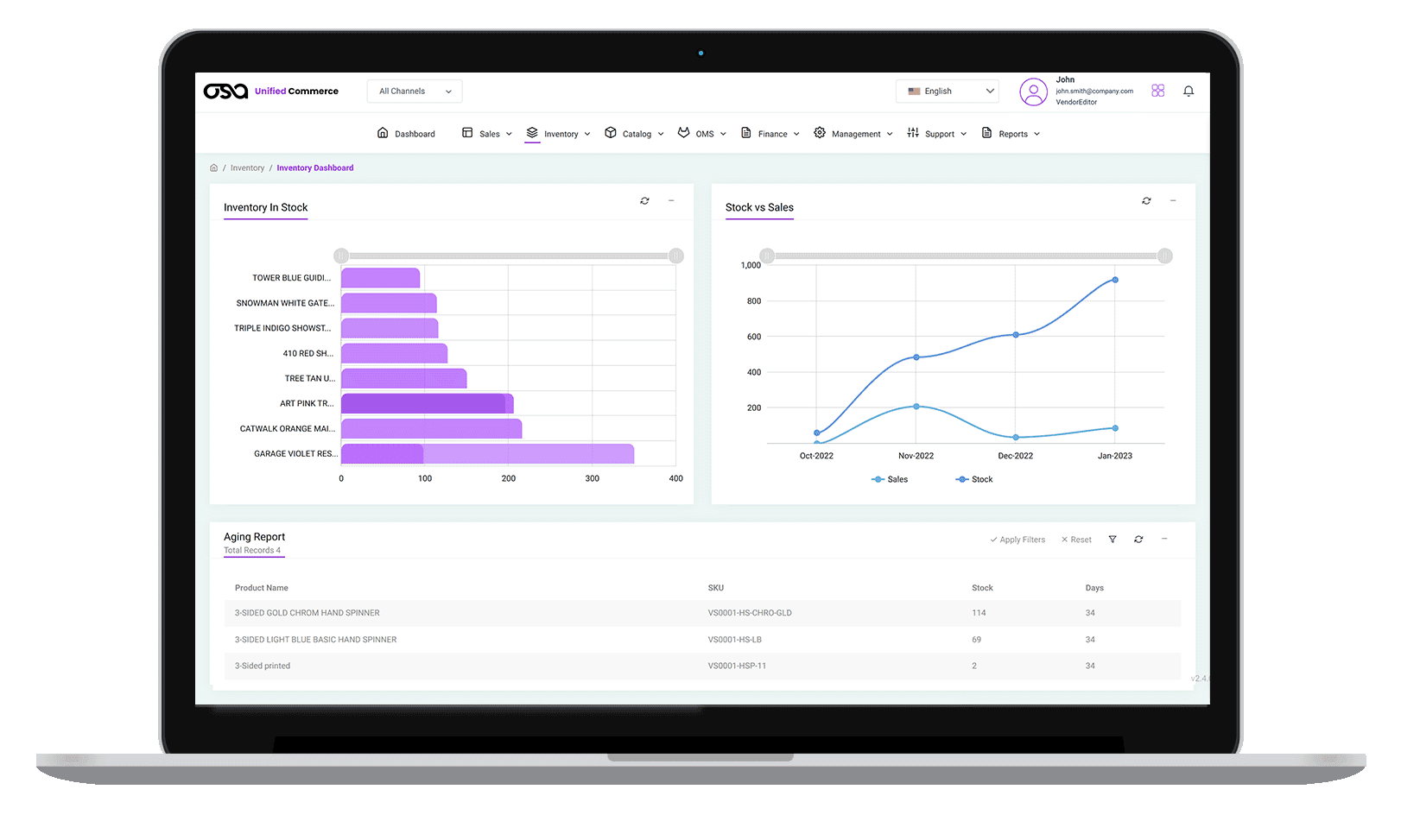 Benefits for Third-Party Logistics
Order Visibility
Monitor all supply chain partner orders in one platform
Order Visibility
Inventory Accuracy
Increase inventory accuracy and forecasting capabilities
Inventory Accuracy
440+ Integrations
Connect systems and platforms seamlessly with 125+ preset integrations
440+ Integrations
Sales Expansion
Expand into new sales channels for growth and revenue
Sales Expansion
Warehouse Tracking
Track items in all warehouses directly from the cloud
Warehouse Tracking
Data Procurement
Prevent overstocking and stock outs with data-driven procurement
Data Procurement
FAQs
What makes Osa different?
We exist to deliver a living supply chain that empowers 3PLs to fulfill more and ship faster. Let us help you unify sales channels and optimize data forecasting with a single platform—for every customer. Be one step ahead with Osa.
What is the onboarding process and implementation time?
Osa Commerce prides ourselves on being a nimble partner that will assist you in getting started quickly so you can outpace your rivals. Our approach is well-structured and consists of several stages, complete with a list of dedicated experts for a smooth experience. Implementation times vary depending on the complexity of your business, but on average it takes between 4-6 weeks.
Can we implement the Osa Unified Commerce Platform if we do not have an internal IT team?
Simply put, yes! Osa Commerce experts are here to help you determine the platform hubs that align with the current structure and capabilities of your team. We're here to help you scale as your business grows with us.
Does a 3PL really need this much technology?
In a time of constant change, technology will be a crucial component in preserving process, precision, and productivity—especially for 3PLs. For operations who fulfill for multiple brands or use a variety of selling channels, a unified commerce platform positions 3PLs well to guide customers and navigate new terrain.
Back to top
Osa Collaborative Visibility Platform
We help 3PLs acquire new customers with a unified experience that ensures operations are done quickly and accurately—every time.