Integration Management OsaZero
Be Accessible to More Shoppers
Automate and Scale the Way You Sell
Integrations are effortless with OsaZero Integration Management. With over 440+ channel integrations available, you can easily view, manage, and control your supply chain and e-commerce transactions from procurement to last mile—all in one place.
Over 440+ Preset Integrations
Easily connect to all your disparate systems, from ERPs to marketplaces, shopping carts, e-commerce platforms, or demand channels, our integration solution has you covered. With a wide range of preset connections, custom integrations and more—simplify e-commerce selling with a single platform.
Align your brand story and consumer experience—wherever your customers shop.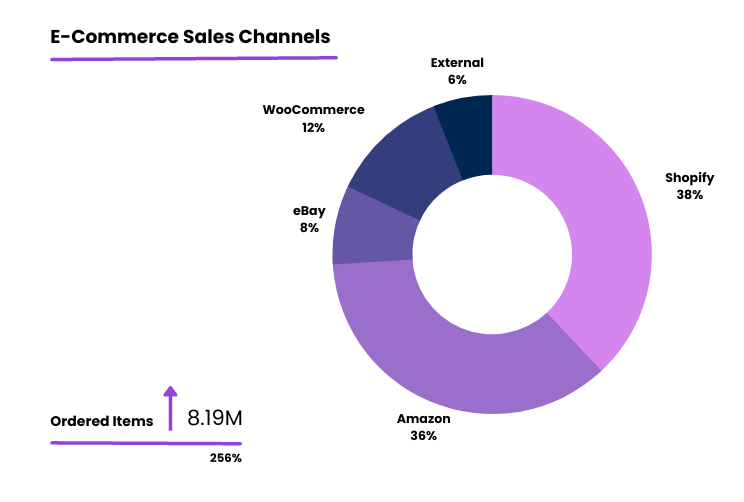 Technology-Agnostic Integrations
The Osa Collaborative Visibility Platform offers enterprise integrations compatible with any type of system such as ERP, WMS, OMS, IMS, PIM, and is able to integrate with all e-commerce platforms or marketplaces, including Shopify, WooCommerce, Magento, TradeGecko, BigCommerce, and many more.
Our platform is also capable of handling all data integration formats such as EDI, JSON, XML, CSV, XLS, making it a versatile solution that can be tailored to your specific business needs.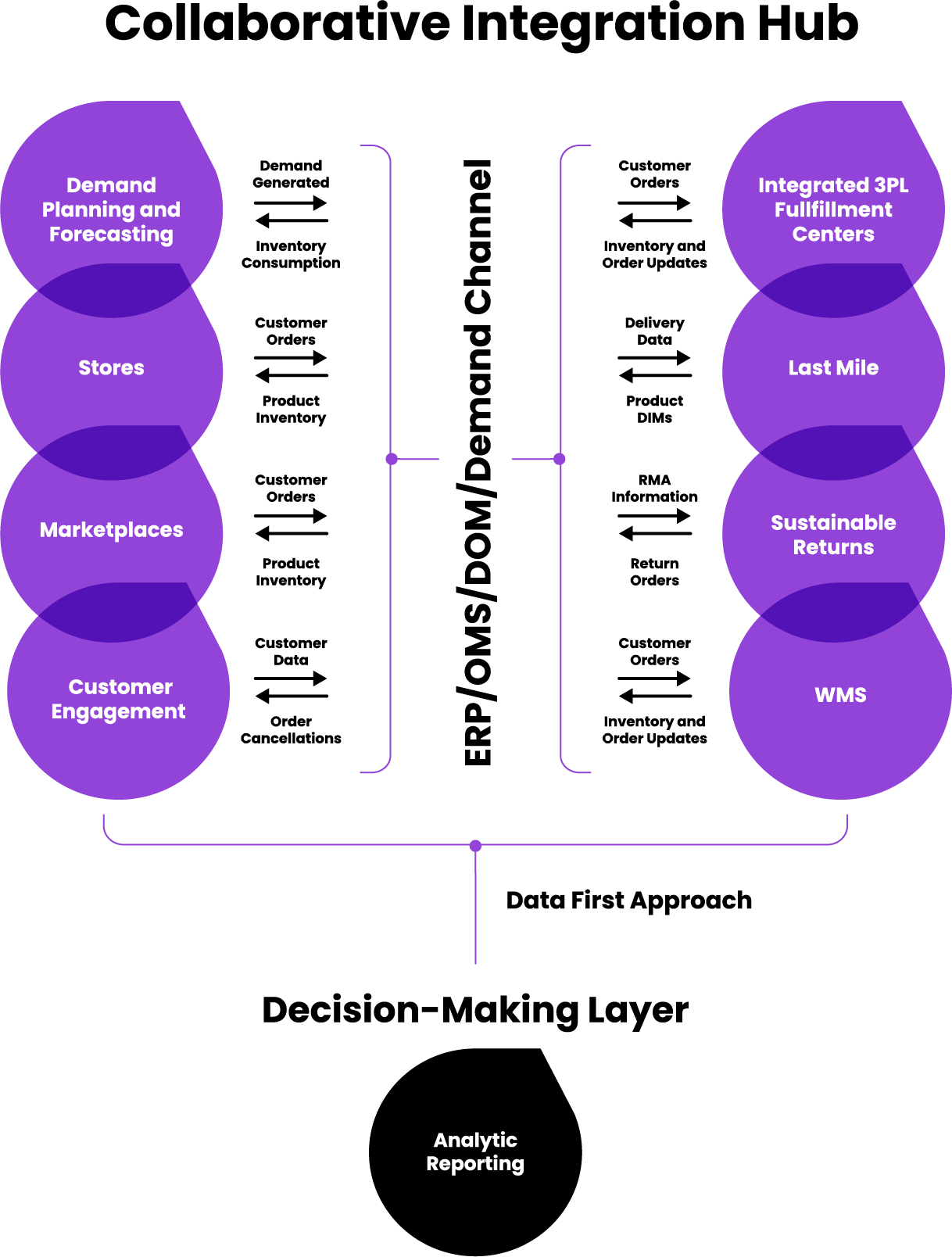 Integration Management Benefits
Plug and Play
Connect instantly with our 125+ preset integration points.
Plug and Play
Automated Backups
Worry-free data management with system automated backups.
Automated Backups
Multiple Domains
Host multiple domains for customers and create new ones as needed.
Multiple Domains
Enterprise Security
Enterprise-level data security to ensure peace of mind.
Enterprise Security
Integrated Channels
Live inventory updates that sync across multiple channels.
Integrated Channels
Seamless Accounting
Integrate with accounting and ERP systems for easy data flow and billing.
Seamless Accounting
Catalog Management
Capture product information to effortlessly manage inventory.
Catalog Management
Faster Processing
Automate your order processing with WMS or TMS solutions.
Faster Processing
Why Wait?
Speak with an expert now to learn more about our integration solutions.
Why Wait?
Automate and Scale Business Growth
One Step Ahead with OsaZero
Limitless visibility for a seamless customer experience for brands, retailers, 3PL providers, and everyone in between.