Collaborative Visibility Platform
Level Up Your Supply Chain with a Platform that Pays for Itself—It's that simple.
Connect Everything
Manage and control every transaction including EDI, API, ERP, JSON connections, as well as 440+ preset integrations, including Amazon, eBay, Shopify, Walmart, Target, and more.
Amplify Visibility
Track, monitor, and deliver on all inventory and order activities from the cloud and sync data across all selling channels, partner systems, or technologies integrated into your supply chain.
Predict the Future
Put your data to work with AI powered intelligence so you can sell more, worry less, and make informed business decisions to adjust quickly and deliver the ultimate customer experience.
Unleashed Digital Innovation
Osa Collaborative Visibility Platform offers end-to-end visibility for your entire supply chain.
Gain complete agility and resilience so you can focus on scalable growth and be one step ahead.
One Unified Commerce Platform
Utilize the Osa Collaborative Visibility platform for comprehensive supply chain management to connect and automate the way you sell.
Designed to grow alongside your business, you never have to worry about scaling your technology. Osa has you covered.
Why Choose Osa?
Our technology is built by supply chain operators for the next generation of brands, retailers, 3PLs and 4PL looking to reset operations and stop supply chain chaos.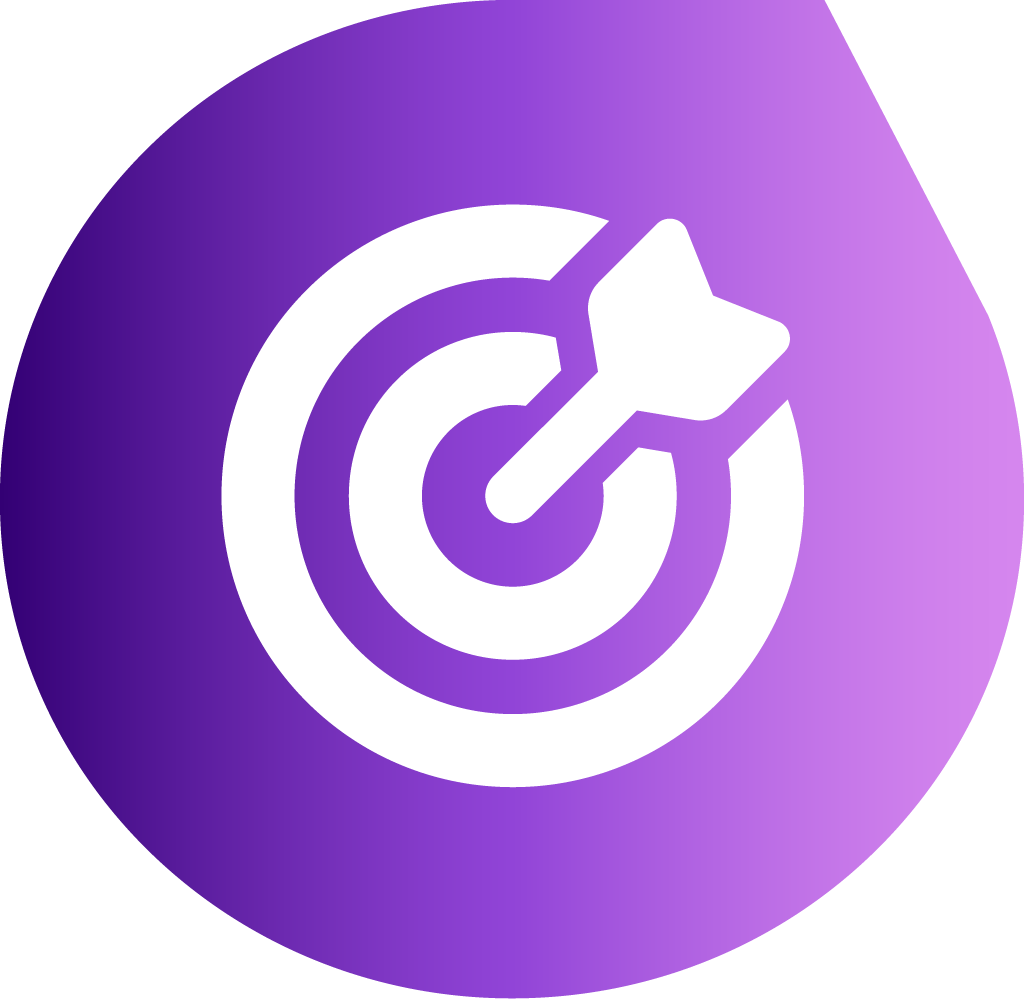 Accuracy
Unify commerce with a single platform to optimize your supply chain.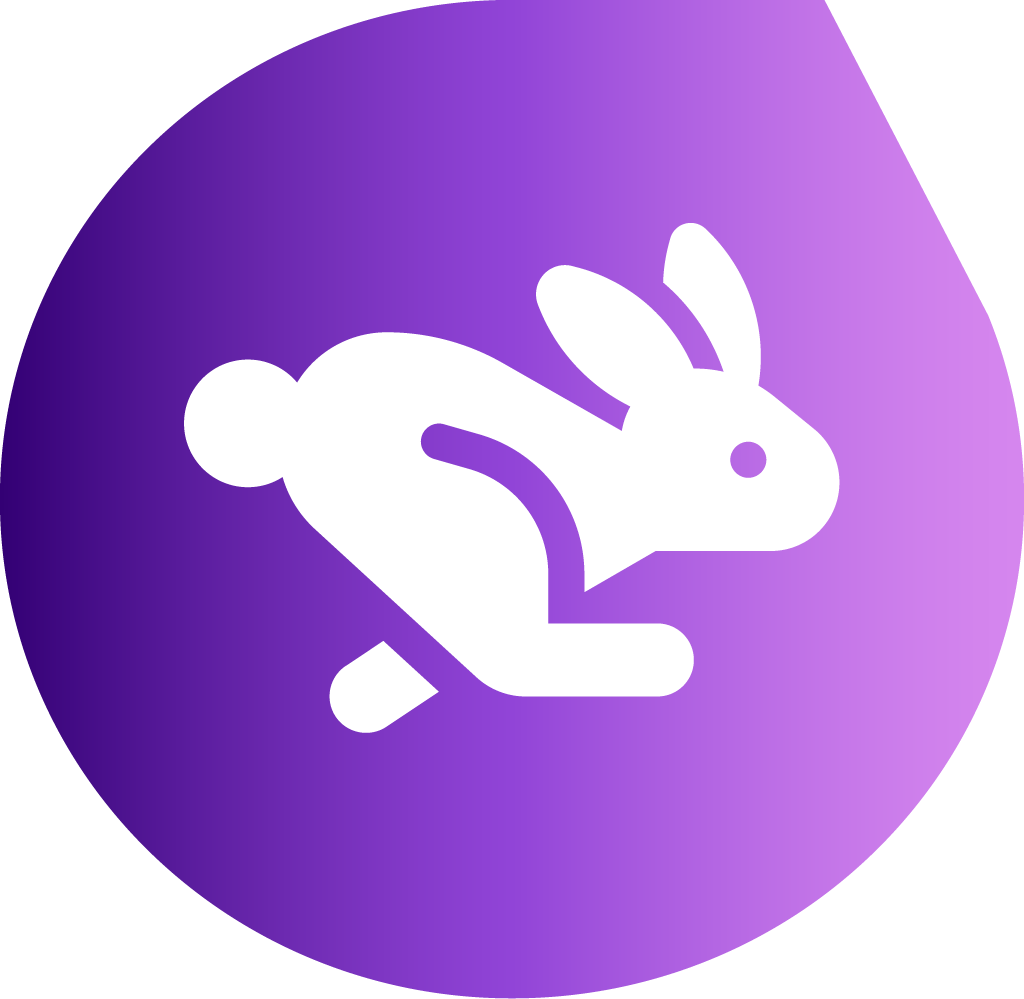 Speed
Enable fast, cost effective inventory management and control for your supply chain.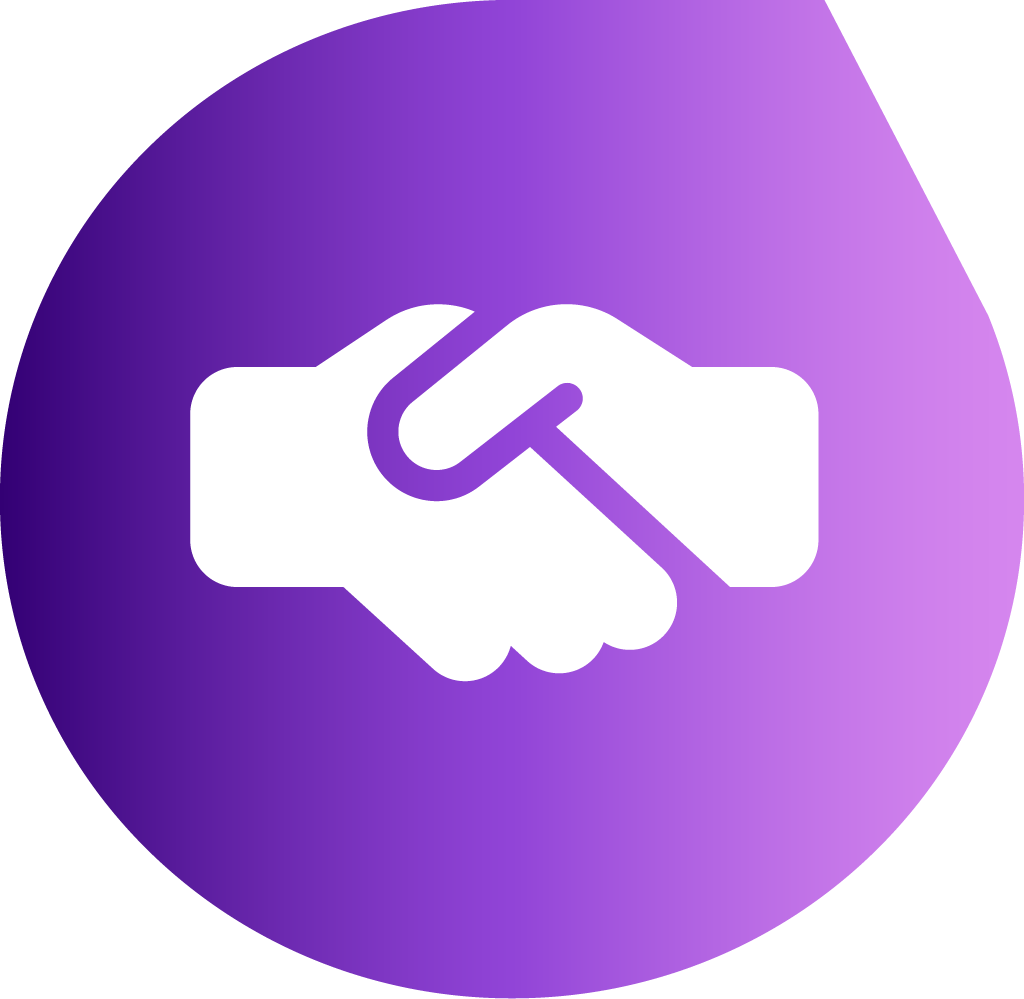 Trust
Deliver on every promise for every transaction for every customer.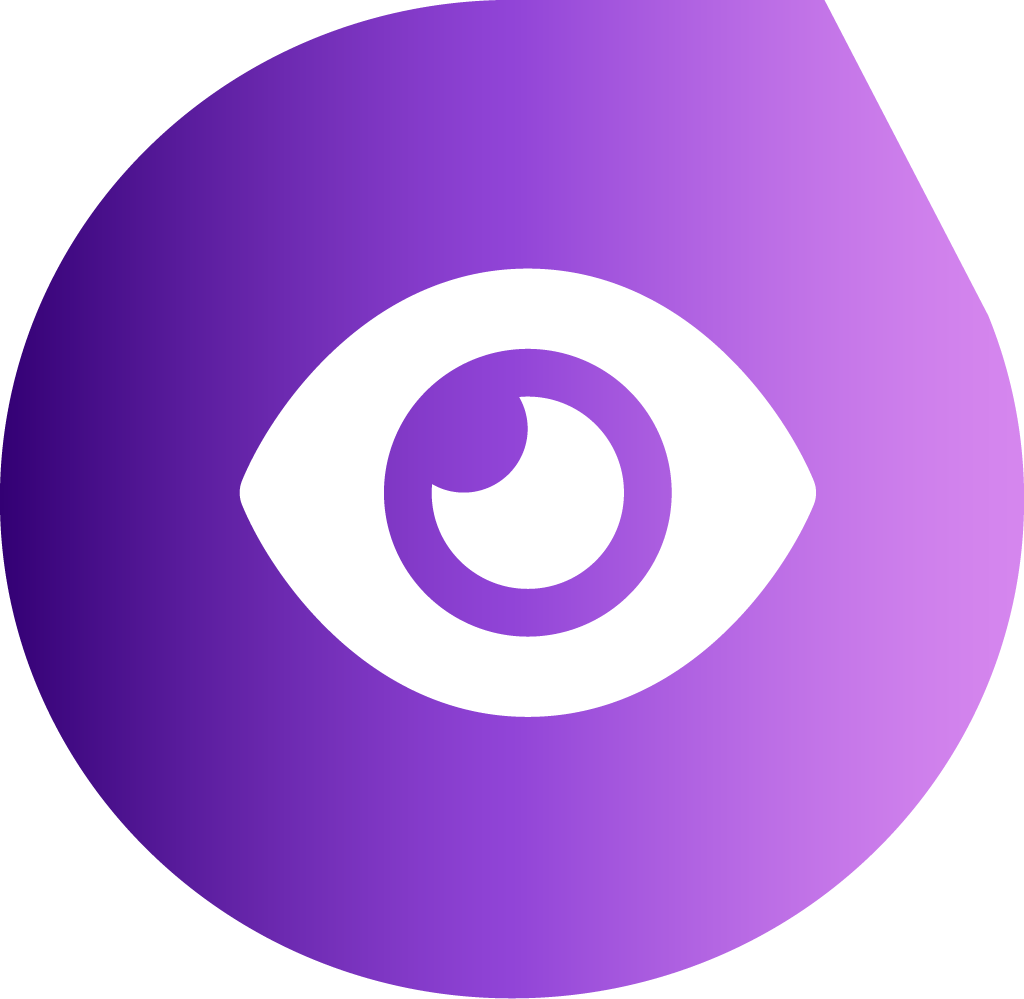 Transparency
Gain greater collaboration, data insights, and traceability from procurement to delivery.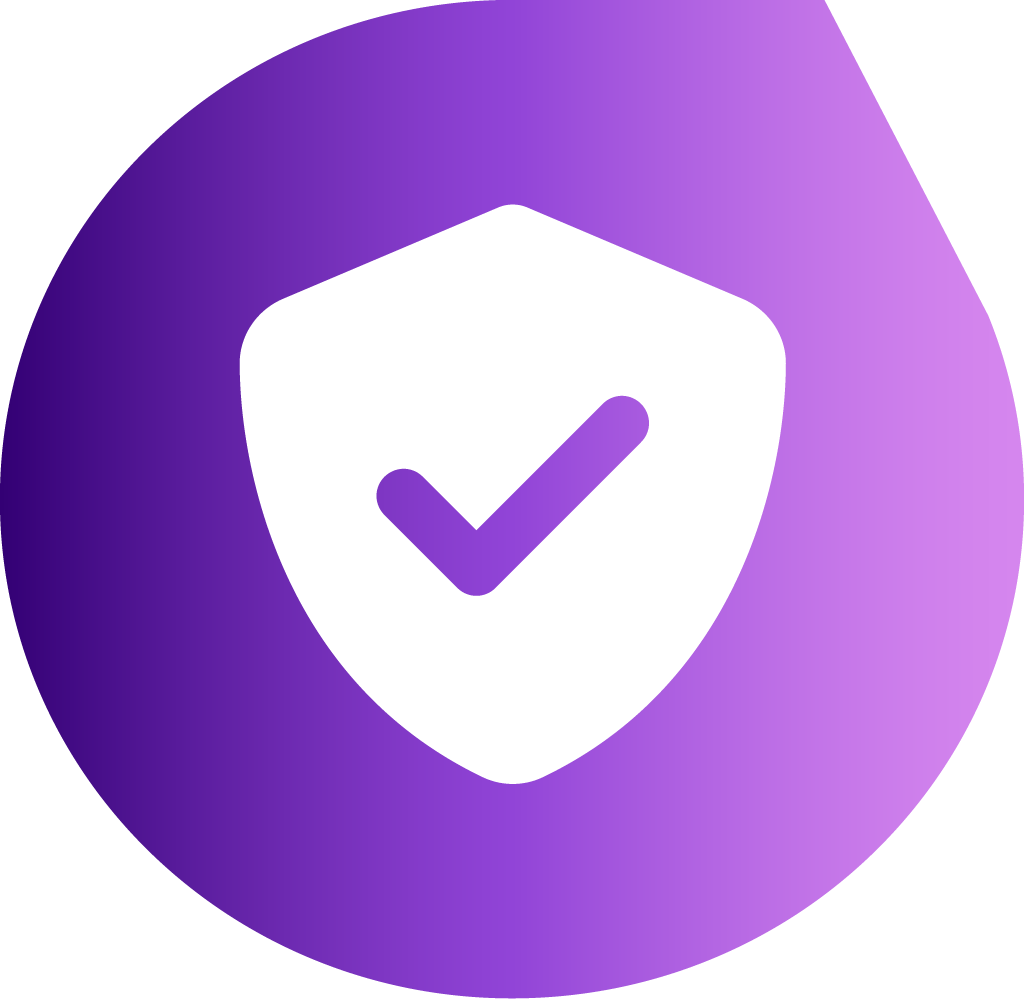 Reliability
Improve coordination, operations, and efficiency with seamless integrations.
Let's Talk
Are you ready to be One Step Ahead with collaborative visibility and Osa Commerce?
Let's Talk
Simplify Complex Data into Effortless Dashboards
Access powerful AI-enabled data for a comprehensive view of your entire supply chain network and customer experience. Seamlessly integrate data to provide real-time information that goes beyond the usual reports and summaries. Osa Unified Commerce tower dashboards are flexible, adaptable, and simplify complex and disparate data into easy-to-understand insights—making decisions for your commerce strategy effortless.
Easily monitor business performance, identify areas for improvement, and make informed decisions that positively impact your bottom line.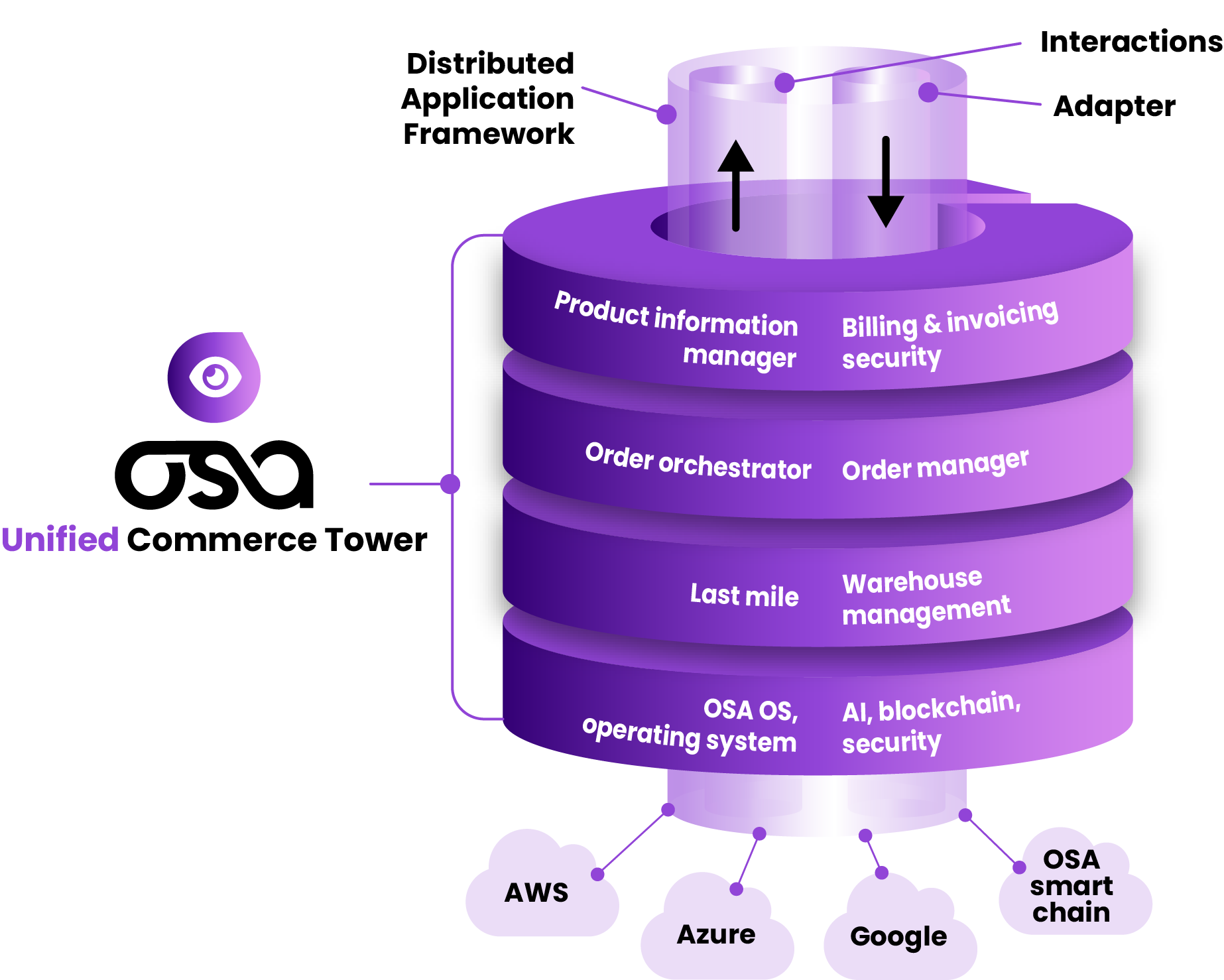 Time to Value in 4-6 Weeks
Gain real-time visibility into your e-commerce and supply chain operations with our turnkey commerce solution. Designed with retailers and brands in mind, we will help you forecast growth and improve profitability in weeks.
Blockchain
Technology
Core Functional
Control
Artificial
Intelligence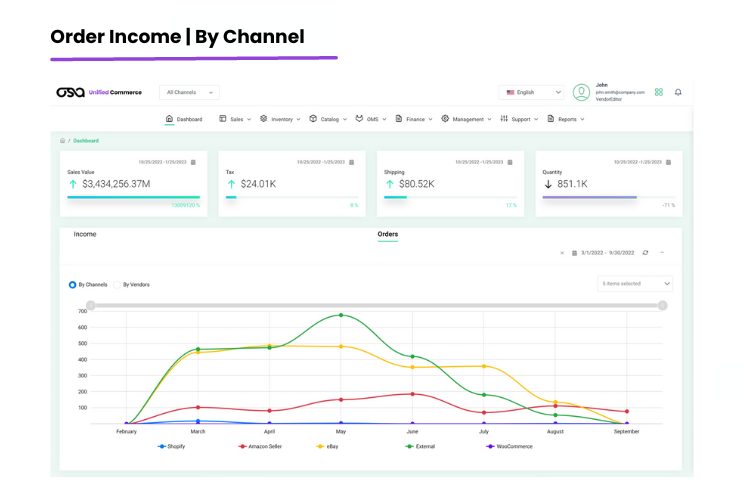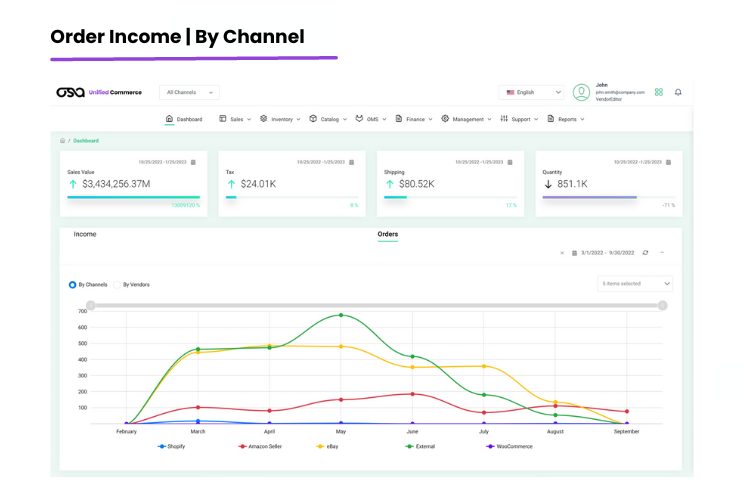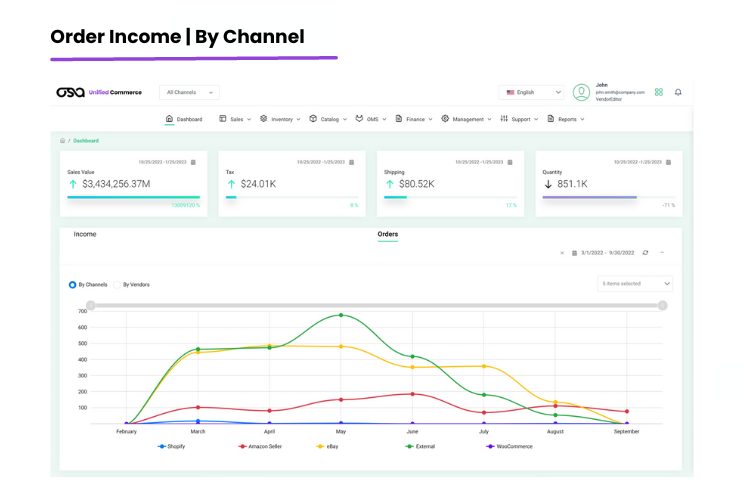 Osa Unified Commerce Platform
End-to-End Supply Chain Management for Brands, Retailers, 3PLs and 4PLs
We help power supply chains, allowing you and your partners to focus on scalable growth and the customer journey—so your business is One Step Ahead.