Revolutionizing Commerce: Engagement, Connectivity, and Collaboration

4 min read
October 4, 2023
Supply chains are an interconnected journey and series of complex processes. When we personalize the supply chain experience, it becomes so much more. It is the feeling of finding the perfect gift or the loyalty of returning customers. Ultimately, it is making people happy.
As with the evolution of any industry, supply chain businesses, specifically e-commerce, have grown quickly. During the first year of the pandemic, e-commerce sales rose 43%. This evolution has paved for not only businesses, but people, to capitalize on the buying convenience of e-commerce.
The Globalization of Engagement Commerce
Enter the new frontier of Engagement Commerce. This paradigm shift is set to redefine how manufacturers and retailers interact with buyers and customers globally. Engagement Commerce bridges the gaps in today's hyper-connected world, enabling seamless interactions between different participants in the global supply chain.


E-commerce Engagement
The level of interaction between online retailers and their customers including inventory browsing, adding items to virtual shopping carts, making purchases, or leaving reviews and comments.
Through the power of Engagement Commerce, an artisan from a remote village in India can break into the global e-commerce supply chain network effortlessly. They simply need to capture their creation on a mobile phone and upload it online—from where executives can review and approve it anywhere in the world and instantly add it to any online marketplace.
From Smartphones, through the Supply Chain, to the World
Engagement commerce enables seamless connections between artisans, procurement executives and buyers. With nothing but a smartphone camera, an artisan can upload a photograph of their creations, which can be approved in one click by a procurement executive, and immediately be made available to buyers through an entire fleet of sales and demand channels.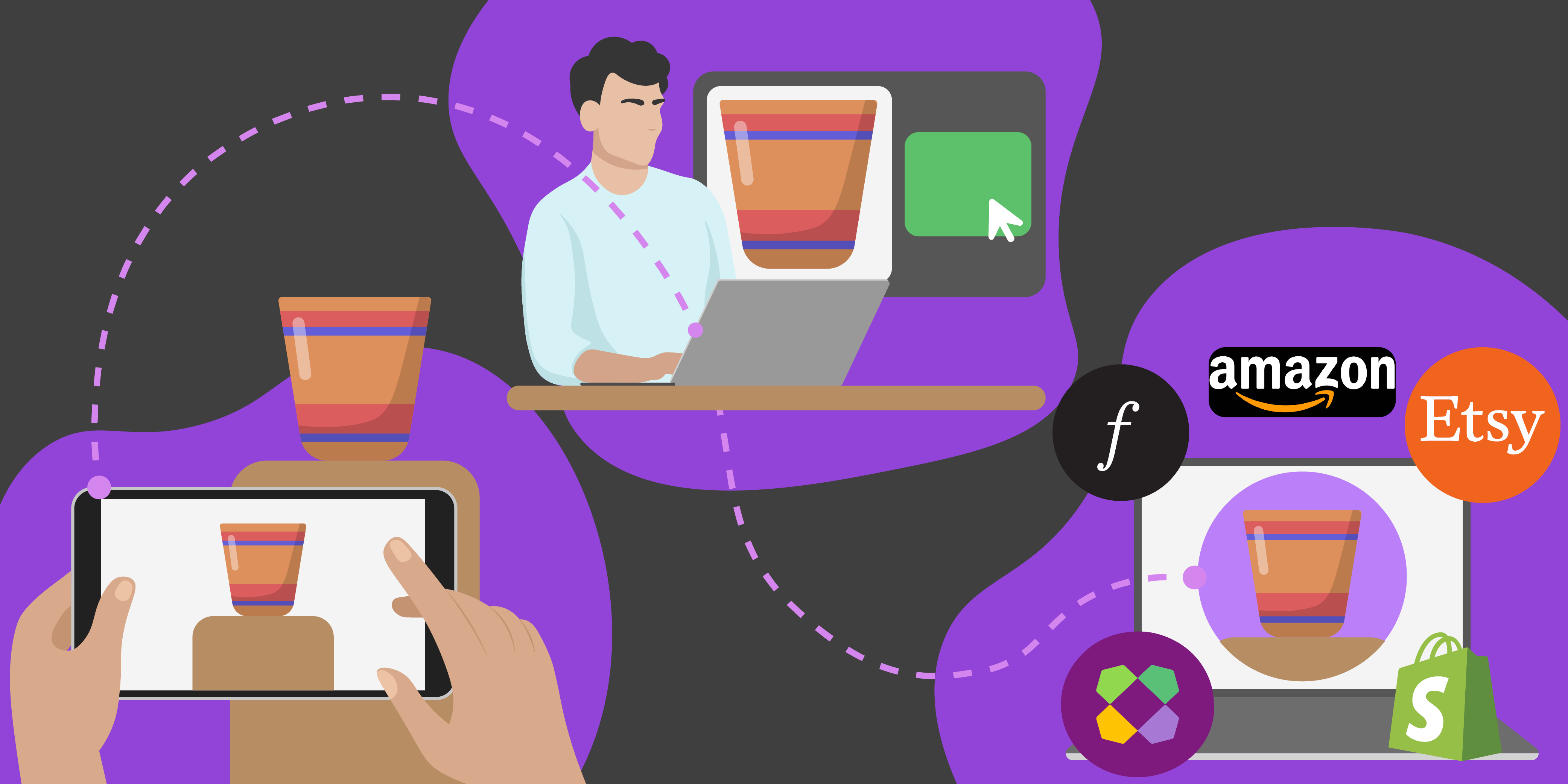 This seamless communication doesn't end there. Artificial intelligence (AI) and Large Language Models (LLM) also mean that fulfillment experts across supply chains no longer need to rely on tedious barcode scanning for reliability and accuracy. Now, inventory can now be managed and tracked simply by capturing a photograph, saving precious time and improving accuracy.

One of the most challenging aspects of managing a global supply chain is forecasting. But not just forecasting—doing so with accuracy. Procurement experts often rely on complex formulas to ensure that their product is in the right place at the right time, but mathematics cannot keep up with TikTok trends and unexpected virality. By using AI and LLMs, your business will be able to continuously track online chatter, social media posts and the like, to be able to create forecasts with significantly higher accuracy to lower the cost of operating your supply chain.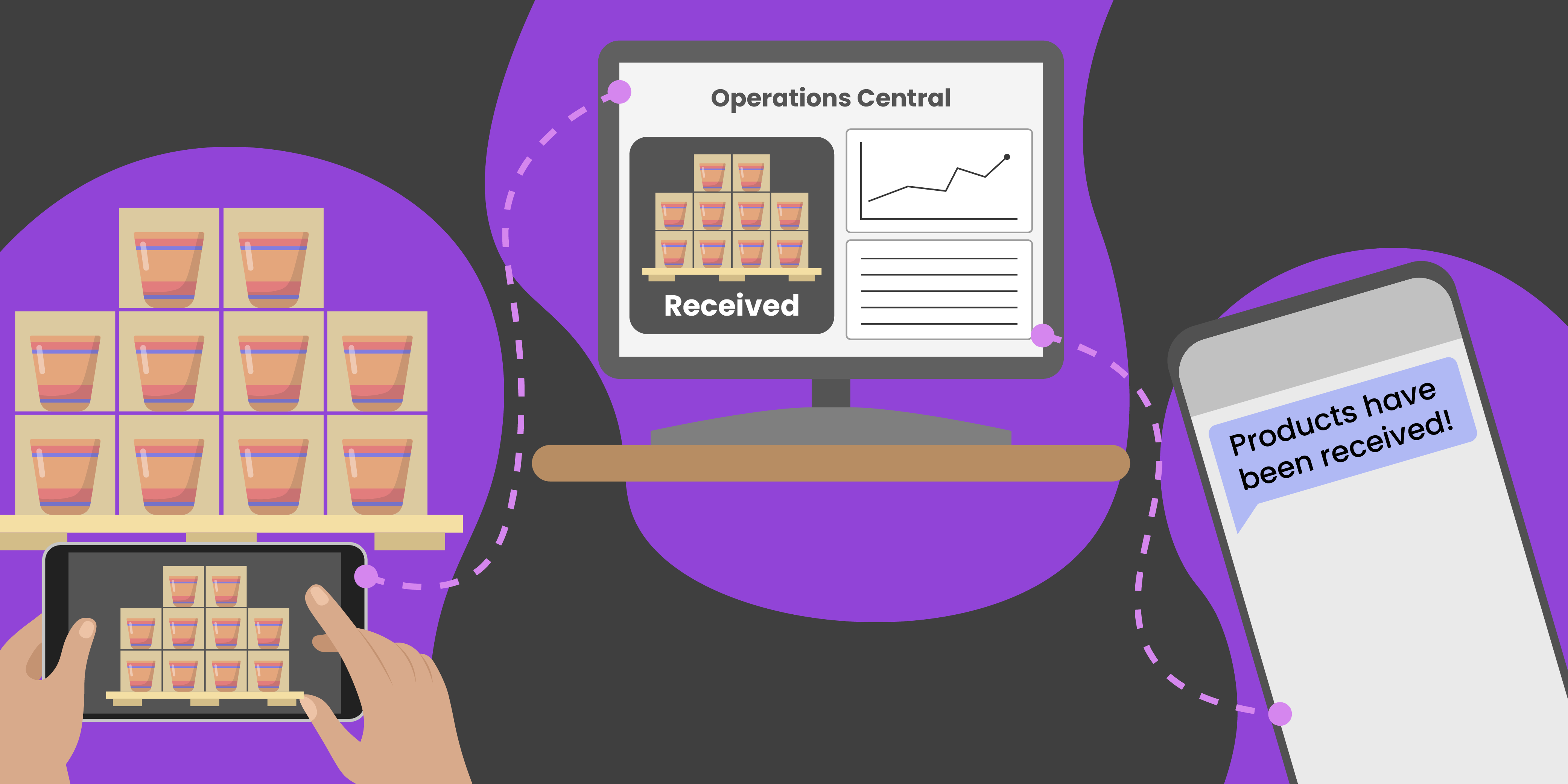 Engagement Commerce Use Cases for Brands and Retailers
Engagement Commerce is quickly becoming an essential part of the customer journey. The more engaged a customer is with your business and brand, the more likely they are willing to refer a friend, explore your website, consider other shopping items, or simply spend more.

With end-to-end visibility and the ability to integrate and automate the you sell, adding Engagement Commerce is yet another opportunity to be more accessible to more shoppers.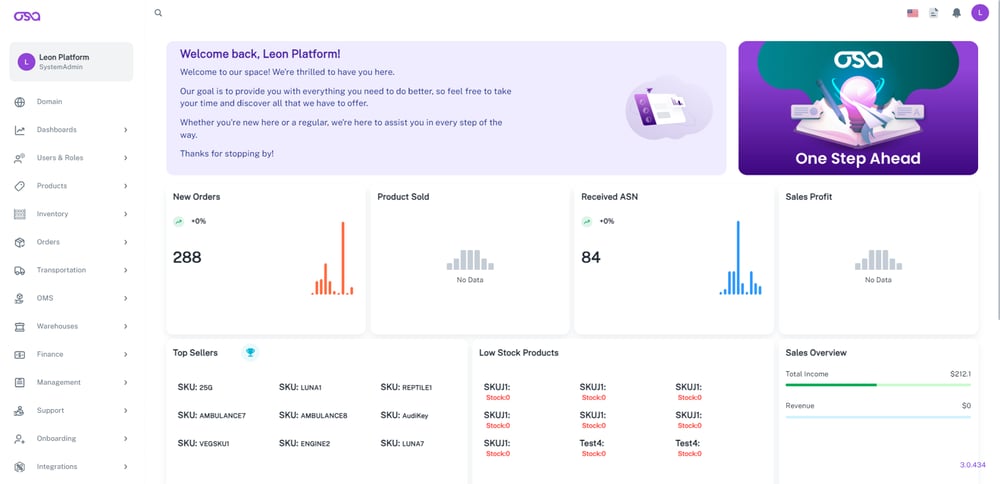 Let's delve into the use cases that exemplify this transformation.
Use Case: Social Product Cataloging
Imagine an artisan capturing an image; like magic, a global product catalog materializes. A buyer in New York gives the thumbs up, and voila, the catalog is distributed across all major marketplaces for order placement.

Simply put, AI revolutionizes catalog creation. Utilizing AI empowers artisans, brands, and retailers to use what they have—and in some cases this is nothing more than a smartphone. The entire supply chain process can now be streamlined, as images replace traditional barcode scans, thanks to Large Language Models (LLM).

As we think about social cataloging as it is today, photos are redefining supply chains with a potential future that no longer requires UPC scans.

By scanning product images, a powerful forecasting model is generated, offering invaluable insights into future demand trends.
Use Case: Service Customers Wherever They Are
Engagement Commerce extends beyond purchases—it's about providing unparalleled service throughout the cycle of a consumer's interaction with the supply chain.

To achieve optimal engagement, collaborative visibility platforms use social engagement such as WhatsApp to take you to the next level.
Order Status Checks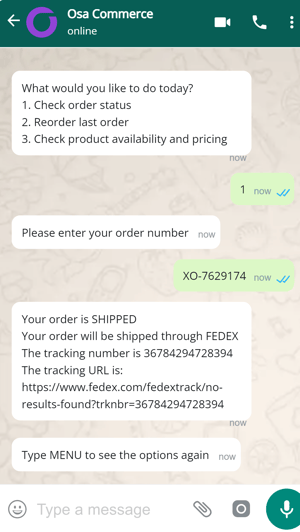 Customers can effortlessly check the status of their orders, ensuring transparency and peace of mind.
Effortless Reorders
Reordering is a breeze through social engagement across various channels, making repurchasing a seamless experience.
Real-time Inventory and Price Checks
Customers gain instant access to inventory positions and pricing information across multiple channels, making informed decisions effortless.
The Future of Commerce: Barcode-Free Supply Chains
Traditional barcodes are becoming a relic of the past as we look to the next generation of capturing data. Cutting-edge technologies like AI-driven Location-based Linkage Models (LLMs) are heralding a new era in supply chain efficiency.
Plus, there are a lot of advantages of 2D barcodes:
Store More Data: 2D barcodes can hold thousand of alphanumeric characters
Increase Accuracy: The codes are more resilient to damage and can still be read even if some of the code is covered
Gain Flexibility: Print on an array of surfaces like plastic, paper, metal with a wider range of scanning distance
Encourage Engagement: Consumers can use a website or feed to find product specific information
Enhancing Forecast Accuracy with AI and LLMs
The application of artificial intelligence (AI) and large language models (LLMs) like GPT-3 is transforming supply chain management. These technologies enable more accurate demand forecasting, which is critical for effective inventory and production planning.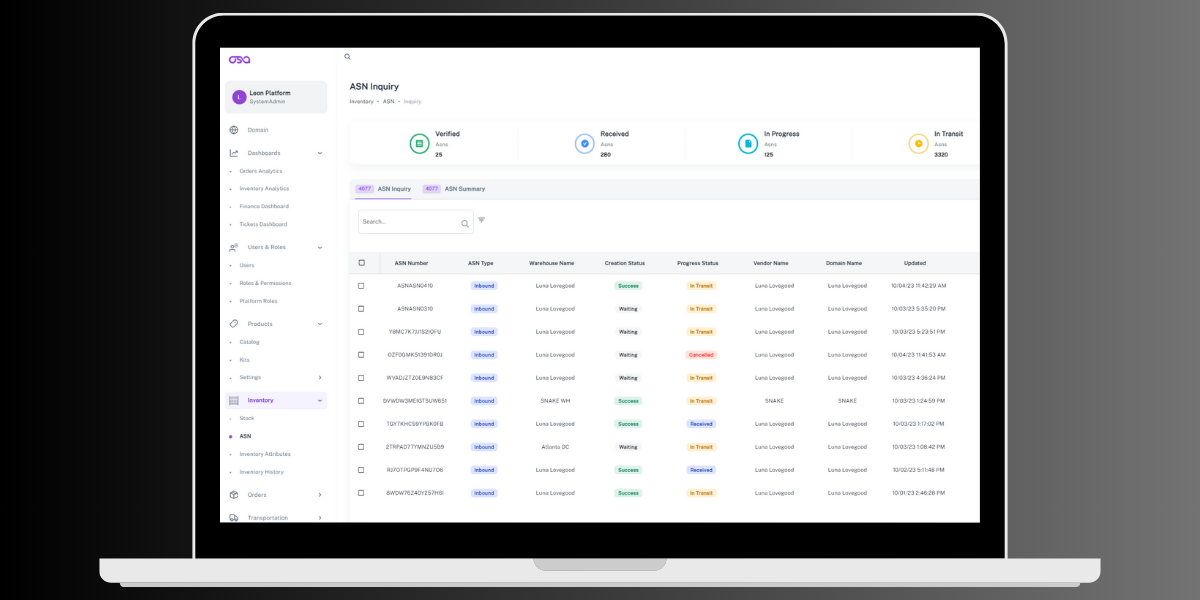 Statistical models, while helpful, often lack real-world context. AI and LLMs consider economic indicators and customer sentiment for more accurate predictions.
Techniques like event-driven forecasting and text-mining customer sentiment empower businesses to make more informed decisions.
AI and LLMs will revolutionize product demand forecasts through real-time image and video analysis and generate comprehensive narrative forecast reports.
Shaping the Future of Supply Chain Forecasting
Through the power of Engagement Commerce, every participant in the supply chain is able to communicate, connect, and collaborate with ease—and make the world even smaller than it is. As collaboration, technology, and visibility evolve, the future looks bright for data-driven supply chain management. Remember, that every engagement is an opportunity to build trust, reward loyalty, and encourage others to engage your and your brand.

Now is the time to embrace data-driven, contextual, and probabilistic predictions and maintain human oversight to ensure business logic and KPIs are appropriately applied. Technologies that utilize collaborative visibility with tech-agnostic integrations can significantly improve demand planning, preventing costly inventory distortions with reasonable use.