Last Mile Management
A New Era of Last Mile Delivery
Customize the Experience
Take customer satisfaction to the next level, skyrocket operations, and streamline efficiency with cutting-edge logistics software designed with the customer in mind.
Osa Commerce will help enhance your customer experience with customized deliveries and returns that are fast, personalized, and transparent.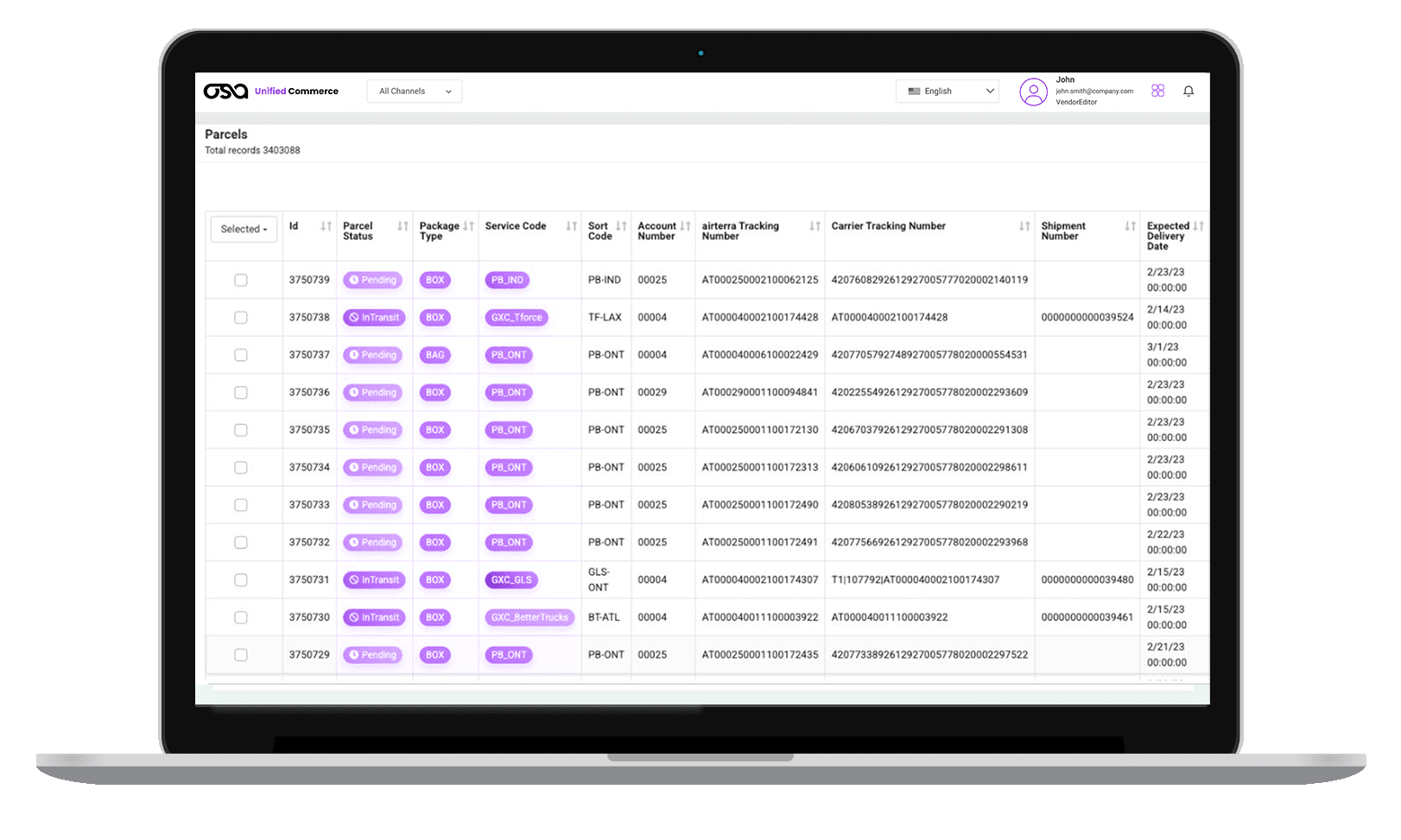 Enhance Customer Satisfaction
Streamline Shipping Processes
Maximize Resource Utilization
Last Mile, Big Impact
Own the outcome of every customer experience with the Osa Last Mile Management Hub. Experience seamless and efficient deliveries, and stay one step ahead in the race for last mile success.
Streamline line every delivery process with Osa Commerce to meet the dynamic demands of the retail, wholesale, and ecommerce industry.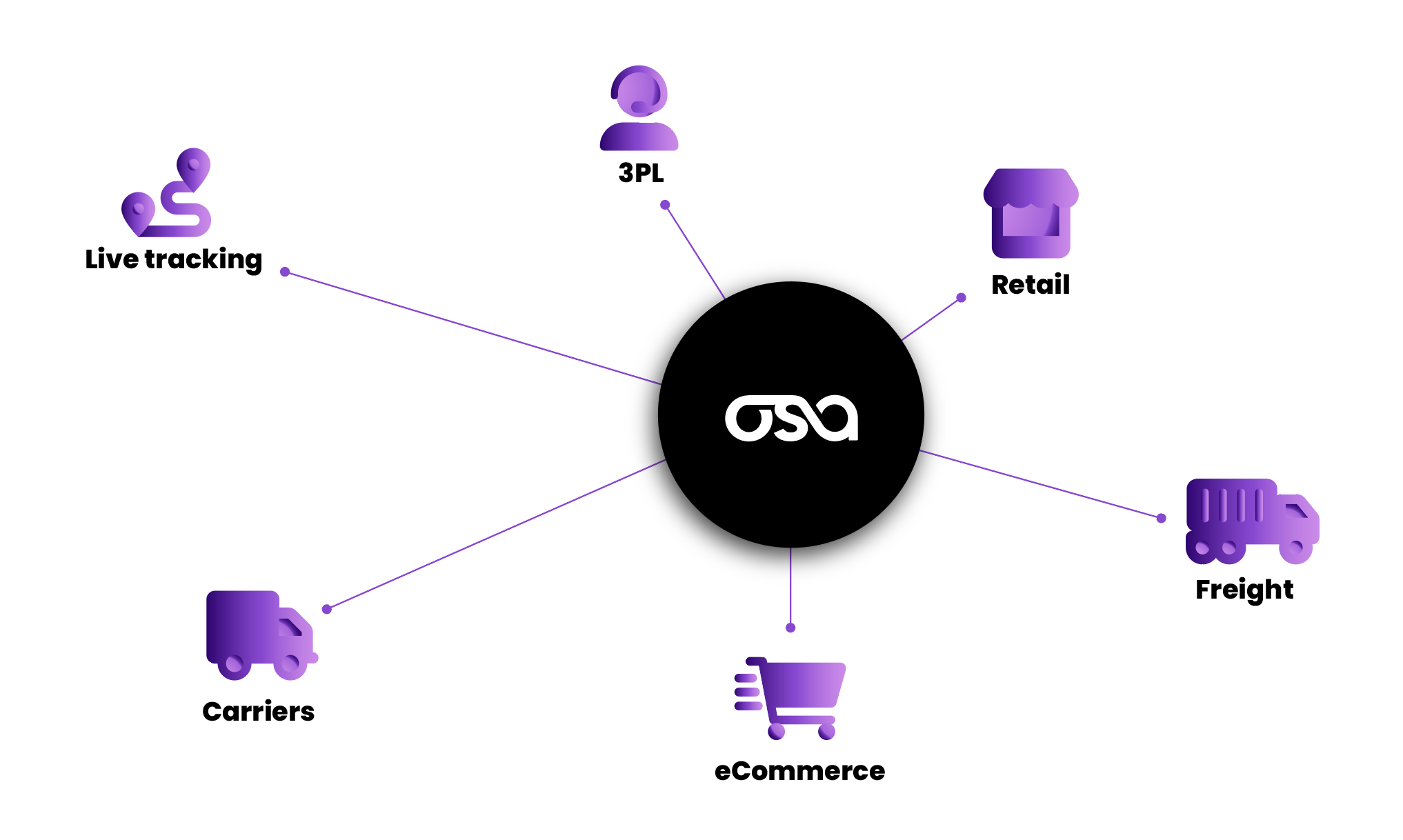 Last Mile, Last Chance
Seal the deal and maximize efficiencies in the final stage of the product journey.
Empower your ecosystem by implementing a robust, adaptive, and scalable infrastructure that allows for seamless integration.

The Osa Last Mile Management Hub offers complete omnichannel shipment visibility solution. Real-time tracking and updates ensure a transparent and efficient shipping experience for each and every customer.

With 400+ seamless pre-set API integrations, Osa Commerce can get set you up in days—not weeks. Our in-house development team is ready to customize and build the right integrations you need to quickly scale.
3M+
Parcels Delivered
Increase delivery speed with last mile integrations—from warehouse to doorstep.
30K+
Shipments
Validated shipments and satisfied customers with trusted technology.
40+
Carriers
Choose from over 40 pre-connected carriers to jump start the final mile.
75+
Sortation Hubs
Boost parcel and freight delivery with pre-integrated sortation hubs.
Last Mile Management Features
Shipment Planning
Plan everything from routing, consolidation, and sortation from a single platform.
Shipment Planning
End-to-End Tracking
Track end to end parcel movement through the network with configurable labels.
End-to-End Tracking
Built-In WMS
Seamless workflows for transloading, crossdock, receiving, shipping, and storage capabilities.
Built-In WMS
Automated Invoicing
Automatic invoice and bill for last mile delivery services to speed up payments.
Automated Invoicing
Dock Scheduling
Collaborate with shippers with integrated appointments and yard management.
Dock Scheduling
Delivery Execution
Easily handle dynamic changes on the fly without missing any package tracking.
Delivery Execution
Meet Expectations
Manage customer expectations with predictive alerts powered by AI & ML.
Meet Expectations
Data Insights
Manage KPIs for omnichannel networks and carrier partners.
Data Insights
Start Today
Gain end-to-end omnichannel supply chain visibility and enhance the journey.
Start Today
Final Mile Delivery
Own Every Outcome
Give customers a branded, interactive digital experience with all the functions of a digital forwarder in a single solution.