Warehouse Management
Easily Meet Complex Demands
End-to-End Warehouse Visibility
Today's businesses and consumers have increasingly complex demands—which means you need more than a WMS for your logistics operations. The Osa Warehouse Management Hub optimizes efficiency, increases accuracy, reduces time, and decreases the cost of warehouse operations.
Power your supply chain from a single Collaborative Visibility Platform.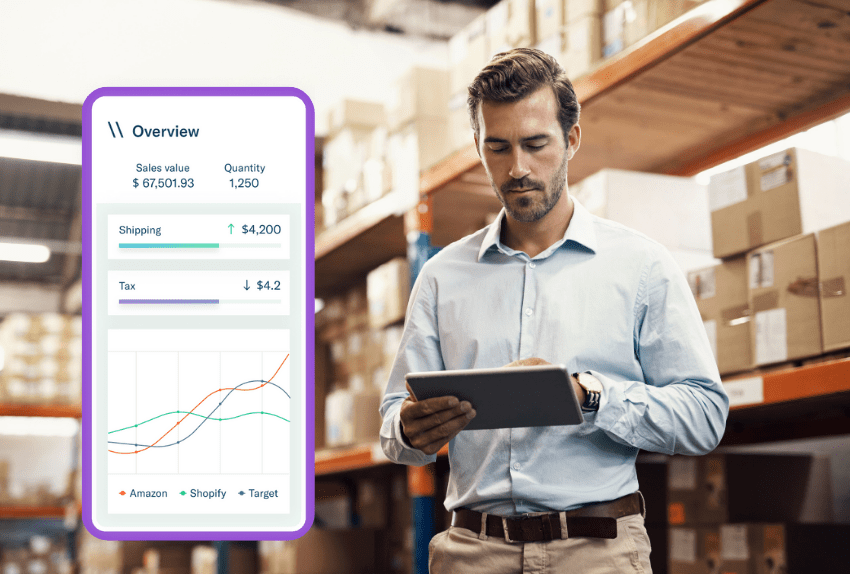 Track millions of transactions
Integrate hundreds of channels
Break the Data Silos with A Single Dashboard
Track every item in any warehouse from the cloud with our warehouse management system. Automate orders from any shopping cart or API/EDI integration, improve inventory visibility, accuracy and forecasting—while minimizing out-of-stocks and overstock and reducing shipping time and costs.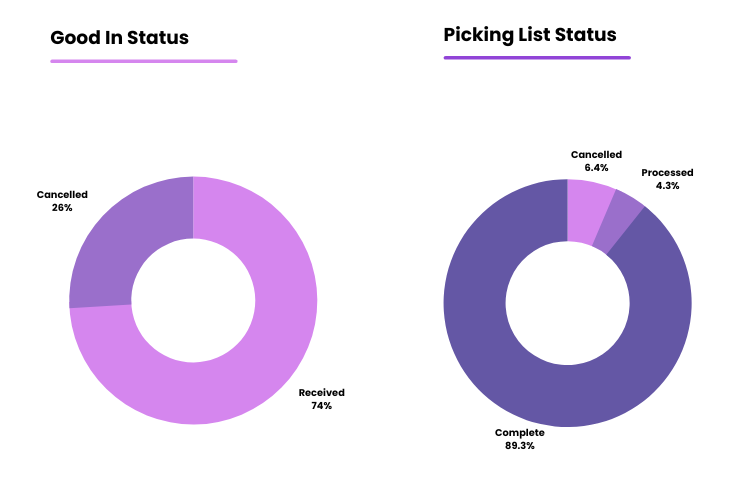 Automate Your Operation. Decrease Costs, and Improve Inventory Accuracy.
Create a powerful network utilizing artificial intelligence and machine learning to grow your business and satisfy customers. As part of the Osa Collaborative Visibility Platform, our warehouse management system helps manage all back-end e-commerce operations and integrations from a single platform backed by a network of tech-enabled warehouses.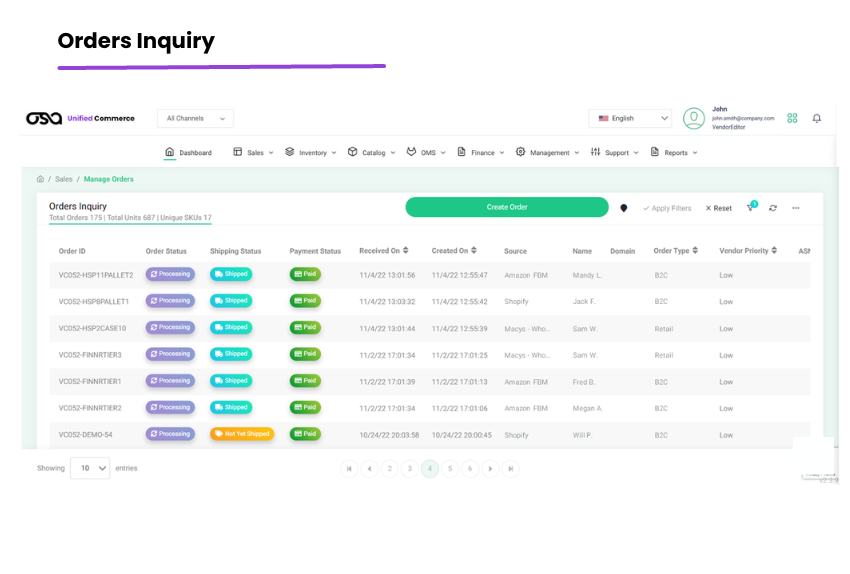 Warehouse Management Benefits
Inventory Forecasting
Accurately forecast inventory to minimize stock outs and overstocks across all warehouses.
Inventory Forecasting
Omnichannel Selling
Manage multichannel operations—pricing, inventory, replenishments, revenue, and more.
Omnichannel Selling
Process Automation
Increase efficiencies and speed up warehouse processes by up to 4X with automated workflows.
Process Automation
Robotics Integration
Integrate with robotics systems for fully automated warehouse operations.
Robotics Integration
Wave Management
Quickly fulfill product allocations with a scalable wave management tool.
Wave Management
Flexible UoM
Store and putaway inventory by multiple units of measure.
Flexible UoM
Returns Management
Powerful returns authorization management including RMA for financial processing.
Returns Management
Parcel Management
Cost-effective parcel shipping, including rate shopping, sortation, and label generation.
Parcel Management
Value Added Services
Manage complex e-commerce value-added service requirements, including service billing.
Value Added Services
Reporting Analytics
Powerful and customizable reporting tools and dashboards.
Reporting Analytics
Machine Learning
AI-driven technology to help automate and scale warehouse operations.
Machine Learning
Let's Talk
Speak with one of our warehouse management experts to learn more.
Let's Talk