How to Improve Last Mile Shipping
6 min read
March 13, 2023
In today's tech-based supply chain management environment, Application Program Interfaces (APIs) have become an important part of many organizations' processes, especially shipping. APIs can help bolster delivery times, improving last mile shipping and ensuring that businesses are keeping their customers satisfied. With more and more customers expecting their packages in two days, it's more important than ever for brands, retailers, and 3PLs to invest in sound shipping technology. Since last mile shipping usually faces the most hurdles, having API-backed software that can mitigate disruptions may be key for retaining customers.
We recently spoke with Jude Kim, COO and Founder of Gori to learn what else an API-backed last mile shipping solution can, do for the supply chain?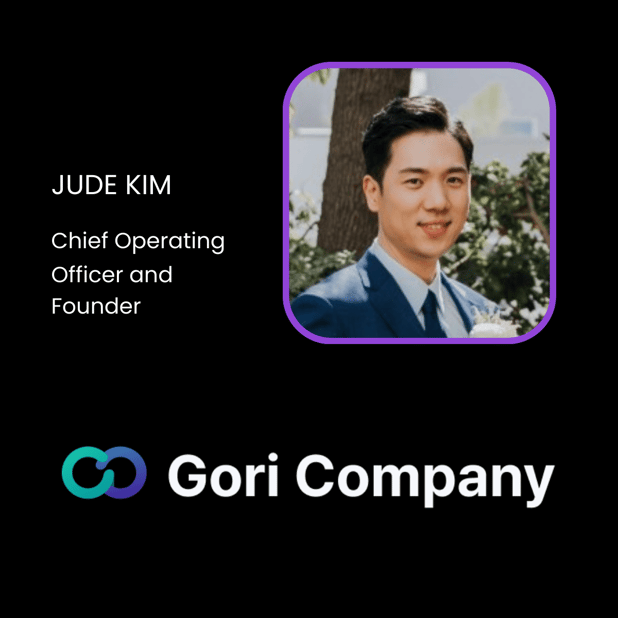 What is a shipping API?
So what exactly is a shipping API? An API is a code that allows partner applications to communicate and connect with each other. A shipping API is code that businesses connect to their current software that can be used across applications, like their Order Management System (OMS), Warehouse Management System (WMS), or e-commerce website. If a customer buys a product from a brand or retailer's website, for example, a shipping API mitigates the need for organizations to use a separate application for rate shopping and label-printing. Rather, businesses can get this information from their own website, since the API enables users to gather information from one platform and understand the necessary data and shipping needs on the current platform.
"The last mile represents the final opportunity for a brand to make a positive impression on its customers and brands should not take this lightly," says Yifat Baror, co-founder and CMO of Osa.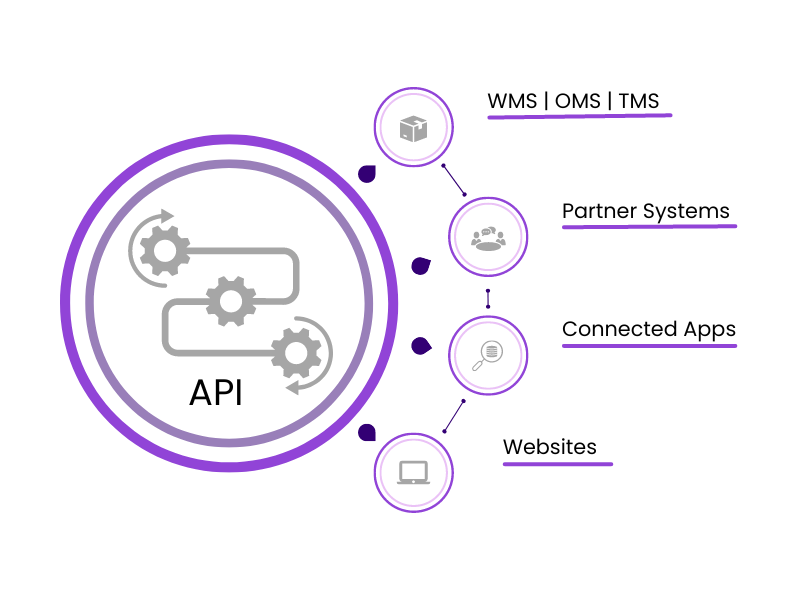 What are the current biggest hurdles facing last-mile shipping?
Brands, retailers, and 3PLs have to face numerous obstacles when tackling their last mile shipping. As Jude Kim told me, "So many [companies] are using manual processes [to tackle last mile shipping]; organizations have to open each shipping carrier account and plug in all those account numbers to their system to shop. It takes time to open these accounts and negotiate shipping rates with each carrier."
Moreover, e-commerce shippers are usually in the dark about what carrier will benefit them the most. Many of these businesses are using partner organizations that have API-backed technology, but they still need to shop around for a shipping account.
3PLs and more enterprise-level shippers encounter similar issues; they have to work with shipping carriers, while also implementing the new software into their warehouse management systems. However, many organizations don't have the experience or knowledge to implement this sort of technology. Instead, they have to heavily rely on IT teams, which is another expense on top of an already complicated process.
What are the advantages of API-backed last mile shipping?
With 68% of online shoppers expecting fast delivery, it's more important than ever for companies to invest in automated processes, instead of relying on manual processes that can be rife with errors. Shipping APIs have many advantages: they minimize the time needed to transfer data from one application to another, automate processes that may be vulnerable to human-made mistakes, and decrease costs.
Lower Shipping Fees
Some shipping APIs allow businesses to access pre-negotiated and discounted rates with top carriers. Gori, for example, is officially partnered with USPS for Priority Mail and First Class shipping, so their customers can access that discount. These discounts can help business's bottom lines as they continue shipping products. A robust last-mile API will also help optimize carrier tracking, even for orders outside of standard delivery ranges. APIs allow for quicker loading and unloading, so deliveries get out much faster.
Higher Competence
Shipping APIs allow 3PLs to have more streamlined processes. They can accurately give team members data on which products need to be packaged, the best carrier option, and any other information about the package (are there complex kitting instructions?). This competence allows for faster fulfillment, which gets products into customers' hands quicker. Moreover, a good API system will help optimize scheduling and management, keeping all information in one central location.
This competence extends to secure delivery as well. A well-integrated API set-up will constantly be recording documentation, such as customs papers, invoices, and tax papers. With this ongoing ledger, all partners can rest easy knowing that items are where they are supposed to be, at any given time.
Greater transparency
Manual processes, especially during busy peak seasons, can have disastrous consequences, such as orders ending up in the wrong customer's hands. Companies might create multiple shipping labels for the same package, or lose sight of an order due to too many steps during the fulfillment process. A shipping API automatically integrates with the fulfillment provider, which is connected to the application creating labels; this transparency allows companies to track and follow exactly where each package is in the supply chain journey. This kind of traceability can lead to happier customers since companies can give their shoppers insight into where exactly an order is in the delivery process. Moreover, this transparency can help different partners along the supply chain know exactly where an order is at all given times, and communicate with one another, using on-demand logistics.
What should you look for in your last mile shipping software?
Jude Kim says to look for software that does the rate shopping for you, which also includes shipping discounts. "Once you're connected to [Gori's] API, you can get a shipping label, the discount, and then Gori can rate shop for you. A lot of APIs out there don't provide the actual shipping discount," said Kim. "But Gori is officially partnered with USPS for Priority Mail and First Class Mail." Gori also provides other shipping carrier discounts that they're able to share with their customers. "You can eliminate all manual labor once you use the Gori system or when your WMS and OMS are connected to our API."
Kim also says that as long as an organization is in the business of shipping items, it's always a good time to implement API-backed last mile shipping software, no matter the volume or size. And the absolute best feature of good API-backed last mile shipping technology? Simplicity. Once a customer creates a login with Gori, operations are streamlined from there, with only a fifteen to twenty minute onboarding process. They even support international customers, in Korea, Japan, Mexico, and other countries.
Kim recommends having a competitive tech sack, such as implementing the Osa Unified Commerce Platform. "[Using Osa technology], Gori was [able] to collect data of Osa customers to optimize the shipping pattern of 3PL clients. Osa data is much easier to process on our end and it reduces process time because [Osa] data is [better] organized than typical 3PL Warehouse Management Systems. The Unified Commerce Platform manages online order data with omnichannel software."
"With Osa, brands and retailers can streamline their last mile processes by integrating with various carriers and fulfillment providers, providing real-time transparency to their end consumer. Ultimately, this can help brands deliver a better customer experience that is cohesive to how the brand wants to tell their story," Baror added.
In essence, any business that is shipping out goods, whether they are a 3PL, brand, or retailer, needs a robust API-backed last mile shipping technology. Partnering with software like Gori that does the rate shopping for you, while simplifying processes, is also key. According to a study by Research and Markets, "The Global Autonomous Last Mile Delivery Market is estimated to be USD 18.2 Bn in 2022 and is expected to reach USD 61.81 billion by 2027, growing at a CAGR of 27.7%." This means that it is more important than ever for companies to optimize their shipping, for better operational efficiency and to ensure happier customers.